By: Teresa Caro
I had the pleasure of joining William Koleszar and some of the most esteemed CMOs and thought leaders at The Chief Marketing Officer Institute's The CMO Symposium. A tremendous amount of useful information was shared and I tried my best to distill it down to the following key points.
🗣️ Effective leadership: True leaders speak less, listen more, and empower their teams. By leading with empathy, we can build stronger relationships with our consumers and foster a culture of trust.
🧠 Intellectual curiosity: As marketers, we must possess intellectual curiosity and a relentless thirst for learning. Let's always seek knowledge, embrace new ideas, and stay ahead in our ever-evolving industry.
🎭 Cultural relevance: To connect authentically with our customers, we must immerse ourselves in popular culture. Engage in the shows, music, and social media platforms our audience loves. Stay relevant and resonate deeply.
🌍 Hyper-local operations: Many national brands now operate at a hyper-local level, and it's vital to tailor our strategies to connect with local markets. Understanding local nuances is key to success.
📚 Everyone believes they are a marketing expert: Marketing strategies may seem clear, but gaining buy-in and effectively communicating our expertise to others is essential. Let's empower the entire organization to be marketing advocates.
💼 McKinsey's marketing archetypes: According to McKinsey, each organization has a unique marketing archetype, such as "Brand-led Product Innovator" or "Insight-fueled Growth Engine." Ensuring the entire leadership team is aligned around an agreed-upon archetype is crucial for success.
🎯 Focus and prioritization: As marketing leaders, we sometimes must identify what NOT to do, be nimble, and leverage OKRs to prioritize our efforts. Let's focus on what truly drives results.
🔎 Data overload: To navigate the overwhelming data landscape, it's crucial to establish an enterprise data warehouse, a well-defined data strategy, and a scalable, testable solution. We need buy-in to effectively manage the data influx.
💰 Speak the language of finance: Marketers must understand and speak the language of our financial partners, such as the CFO and CIO. Showcasing the right metrics and explaining their relevancy is key.
📈 Alignment with sales: Collaborate closely with sales teams to align goals and build a robust pipeline. Together, we can drive success and achieve shared KPIs. 
🌍 Unmeasurable impact: While we must focus on measurable metrics, let's NOT forget the areas of marketing and advertising that can't be easily measured. Embrace their importance too.
🌟 The ultimate competitive advantage: Culture is the cumulative effect of what people see, hear, experience, and believe. To implement a strong culture, we must aspire to a clear vision, amplify it through our actions, and continuously adapt and enhance it. A positive culture sets us apart from the competition.
🎯 Listening for success: Adapting well requires active listening. Let's value diverse perspectives, embrace feedback, and continuously seek ways to improve and grow. Listening fuels our success.
🔑 Leaving a legacy: Reflect on the story you want to leave behind—your lasting impact. Life, leadership, and legacy intertwine to shape our journey. Let's lead intentionally and leave a meaningful legacy.
Being a CMO is not for the faint of heart; a lot is expected of us. This year's CMO Symposium focused on how we can lean into this knowledge and, through communication and collaboration with the leadership team, can be deliberate in our approach, ultimately creating a great competitive advantage in the marketplace.
---
About the Author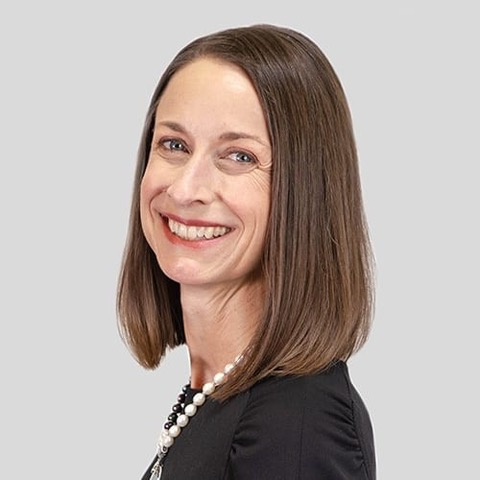 As a seasoned marketing executive, Teresa Caro has helped many organizations navigate transitions and transformations and achieve lofty goals such as being acquired, exponentially increasing shareholder value, or transforming from a traditional organization to a digital one. Today, as Chief Liminist, strategic advisor, and executive coach, Teresa helps people and organizations master the "art of the pivot," embrace change and achieve audacious goals. If you would like to talk more about this article or coaching services for marketers, feel free to set up a time with Teresa: https://calendly.com/liminist/25-minute-video-chat