Hire Profile has history. And an impressive track record.
Focus on this - Hire Profile has been a force since we launched in 2003. From day one, we've helped our clients and talent increase their visibility and revenue, grow market share, gain new customers and revitalize existing ones. We knew this work could be done with honesty and integrity and that's never changed. Our focus, reputation, and extensive network give Hire Profile the edge on finding the right candidates – fast.
Marketing and creative placement is what we do. It's our happy place. 
Personal relationships are the heart and soul of this business. Partnering with you and our talent energizes us, and we couldn't imagine doing anything else. We are industry veterans with a genuine passion for this work. Our clients feel it in every interaction. Working with Hire Profile means you have a dedicated agent who is invested in your business. Finding the people you need to succeed is our #1 priority.
Hire Profile knows Atlanta's top marketers and top creative talent.
The Hire Profile team is so deeply entrenched in the Atlanta marketing and creative industries that we offer access and connections that you won't find anywhere else. This gives us a distinctive advantage on both sides of the placement equation. Clients come to us because they know that our expert recruiting, staffing and project outsourcing is done with a knowledgeable, insider POV they can trust.
We bring clarity to your search.
Resumes are a dime a dozen but real talent is far more elusive. Whether you need last-minute freelance help, or to fill a C-suite marketing position, the Hire Profile team focuses on your search with laser precision. We wade through the mediocrity to find creative and marketing superstars. Let us take on the in-depth interviewing and skills evaluation. We will be instrumental in finding you the candidate with the culture fit, creativity and work ethic you demand. Hire Profile handles the details so you acquire the skilled creative and marketing employees and freelancers your company needs.
Nancy Gamble Founder & CEO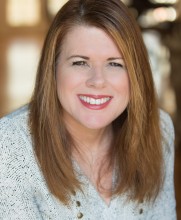 Nancy Gamble brings people together. She uses her connective superpowers for good as the founder and CEO of Hire Profile Inc. This former California girl got her Marketing degree from CSU Long Beach, then worked in Los Angeles, London, and Atlanta where she lead the Creating Staffing Team at Aquent. Strong industry vision led Nancy to launch Hire Profile in 2003. When she's not matching Atlanta's top creative talent with its leading creative and marketing employers, Nancy is a NPCC volunteer and chairs the AIESEC Life National Mentorship Program. She lives in Alpharetta with her husband, and their rescue dachshund mix, Scruffles.
Set up a call with me!
Katharine "Kat" Rutherford Director, Client Success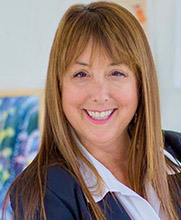 Katharine "Kat" Rutherford
Katharine "Kat" Rutherford builds relationships and manages accounts for Hire Profile. Prior to joining our team, Kat enjoyed a successful career in business development in the advertising and content space. Kat brings 15+ years of experience managing both internal and external teams for Fortune 500 companies including InterContinental Hotels & Resorts, NCR Corporation, Newell Brands, and Serta Simmons. Kat relocated to Atlanta in 2011 and has worked for some of our great hometown agencies: YAH Agency, DEFINITION 6, and Blue Sky Agency. An artist and musician, Kat's career focus has been in the marketing and creative space. Kat has little fear and will do what it takes to match our clients' openings and projects to the best resources. When Kat is not making matches for our agency, you can find her on the golf course or hiking with her two cardigan corgis.
Kacey McCann Office & Billing Manager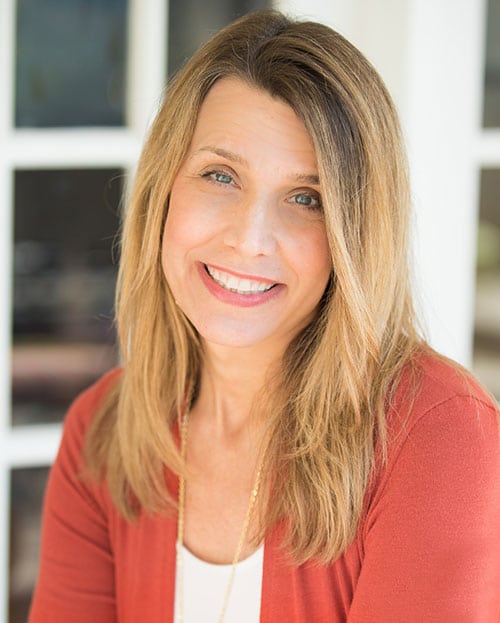 Office and Billing Manager
This Hire Profile story starts back in the day. Kacey helped Nancy start the office of Portfolio (formerly MacTemps) in the mid-1990s. After getting the office up and running smoothly, Kacey went on to build a photography practice, raise a family and work in the education field. Fast forward to 2013 when a former boss reconnected Kacey and Nancy and Hire Profile snagged Kacey to come back as the new sheriff in town. Kacey manages all the AP, AR, office management, and cat herding when timesheets are due. Kacey lives in Jacksonville, Florida, with her PGA Tour swing coach husband and their dog and cat. FORE!
On-site & Off-site freelancers (project fees or hourly)
Last minute in the new normal. Hire Profile is ready to respond with top freelance marketing professionals and creative talent. Tell us what you need and prepare to be wowed. We'll deliver skilled resources and handle all negotiations, invoicing, payments, Workers' Comp and E&O insurance. It's just what we do. 
Temporary-to-permanent (try before you hire)
Permanent Placements (direct hire)
Frequently Asked Questions
No, talent placed by Hire Profile do not pay a fee for our services. The clients who use Hire Profile to find Atlanta's best creative and marketing talent pay us for the expertise and service we provide to them.
Hire Profile pays freelancers via direct deposit as 1099 contractors using the flat fee or agreed upon hourly rate multiplied by the hours submitted on your timesheet. entered into BigTime™, our online time tracking software Upon being placed on your first assignment with us, you will be given a training session along with a login that you can use for all your assignments with us.
Your hours are due every Monday by 9:00 a.m. We pay every two weeks on Wednesdays via direct deposit. Depending on which week you start, you will receive your first paycheck approximately 2 weeks after your hours are submitted.
Hire Profile advertises, hunts, screens, submits candidates from our vast network of talented individuals. We check references, make offers and negotiate salary and benefits on your behalf.  Call Leslie Curl to discuss engagement fees.
Please immediately contact the Hire Profile agent who sent you on assignment. We have contractual arrangements with clients that cover this situation. If you wish to take the permanent job, we will help you make the transition from contract to full time.
If you're thinking about adding someone to your creative or marketing team, let us know and we'll show you how we can help.