Meet your next opportunity.
We'll connect you with marketing and creative clients who need your expertise.
Show us where we can place your skills.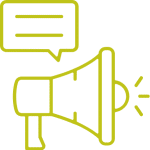 Can you knock out a savvy brand strategy? Or put together a successful social promotional plan? If engaging with brands is second nature and you live to create conversion, we've got clients you need to meet.
Sign up for our mailing list so you never miss an interesting opportunity.
Update Your Talent Profile
It's easy to keep things current. Log in and tell us what's new.
It's the only way to get paid.
We'll walk you through it.
Go out and about to build your network.