By Nancy Gamble, Founder & CEO
Back in 2002, I left a good creative recruiting job that no longer felt so good after a management change. We have all been there; one day, you are doing what you love, and a week later, you are questioning everything. I knew pretty quickly that it was time to figure out the next chapter and to find out whether I could really do this on my own or if I needed a large infrastructure to succeed. I took about six months to wrap my head around being out on my own. I knew I wanted to keep my purpose to be a reliable, trusted resource for finding creative and marketing talent, and to find meaningful employment and freelance for the great talent of Atlanta.
With little more than a Mac and cell phone, I set out to find my way. One of the great things was I knew a lot of talented creatives, business owners, and marketing executives who I could call and ask the big questions, such as "How much for a logo?," "OMG, what have I done?," and "Want to be my first client?." The business name came from knowing a great lady, Sandy Barth, who owned a successful design business called High Profile Studios. One day I asked, "Would it be weird if I called my business Hire Profile?" She said it was perfect, and we hit the networking trail together as High Profile and Hire Profile, making a splash wherever we went. The logo was done for me by a long-time client, Russ Williams, and his talented wife, Molly Smith of PMS Design. I shared the story of finally accepting I was now a forever glasses wearer when I left the advertising career I had started in LA. We decided it was symbolic to make the glasses and vision the focal point of the brand. The back of our first business card was inspired by a quilt I had seen, which made me think of the community I wanted to build.
Things started to progress with setting up our first website, applicant tracking software, and phone number. It was a fun and exhilarating time of new projects and self-discovery. Once I had a few clients on board, I was able to start hiring staff. I was fortunate to find people willing to work at a scrappy startup, and I will be forever grateful for their efforts.
Marketing was the next thing to tackle, and I utilized the great, creative mind of Blair Caplinger, who helped us create a series of impactful direct mail pieces full of cheeky copy and eye-catching graphics. It was so much fun!
In 2007, Catalyst Magazine awarded Hire Profile the "Top 25 Ones to Watch" award. We went on to launch The Thoughtleader Series at Roam, The Foodie Forum for restaurant CMOs during the pandemic, and AMA Resume Speed Reviews. Hire Profile is the recruiting partner for Setup®, a marketing matchmaker for agencies and brands. We also continue to publish our long-standing monthly newsletter, The BUZZ, which goes out to over 14,000 marketing and creative talent monthly.
Not much has changed in our commitment to the Atlanta marketing and creative industry in the southeast. We celebrate everyone who we have helped find a great job or a great gig, and companies where we found their next superstar.
Here's to another 20!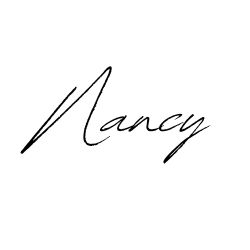 ---
About the Author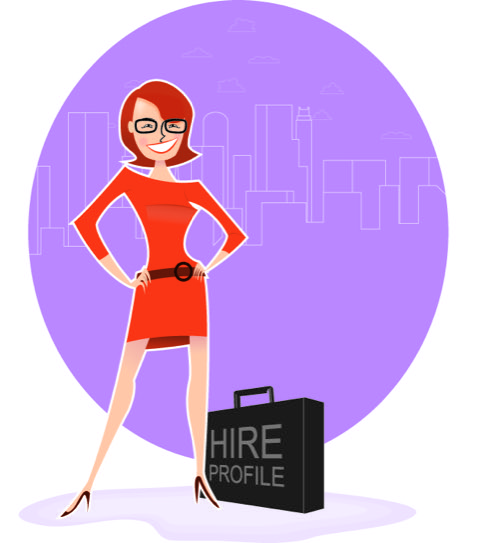 Nancy Gamble brings people together. She uses her connective superpowers for good as the founder and CEO of Hire Profile Inc., a certified woman-owned business. This former California girl got her Marketing degree from CSU Long Beach, then worked in Los Angeles, London, and Atlanta where she lead the Creating Staffing Team at Aquent. Strong industry vision led Nancy to launch Hire Profile in 2003. When she's not matching Atlanta's top creative talent with its leading creative and marketing employers, Nancy is a NPCC volunteer and chairs the AIESEC Life National Mentorship Program. She lives in Alpharetta with her husband, and their rescue dachshund mix, Scruffles.