Freelance Forum: How to Scale Your Business And Remain Independent
November 14, 2019 @ 6:30 pm

-

9:00 pm

$15
Just Because You Work For Yourself
Doesn't Mean You Have to Work By Yourself.
When: Thursday, November 14, 6:30 to 9 PM
Where: The Oliver Chamblee, 5193 Peachtree Blvd,
Chamblee, GA 30341
Sooner or later, every Creative Freelancer runs into the same problem—how can you take on projects that are outside of your skillset?
How can you grow your business—and make money—on projects that are too big, or too complicated, for you to do by yourself?
You Can't Do It All By Yourself.
Whether you're a writer, a designer, or a web developer, you're limited by the amount of work you can crank out on your own. The secret to scaling any business is to work with others and grow together.
This is more than just finding a partner to work with. It's about developing the skills to delegate tasks and manage projects.
Don't Miss the Next Meeting of the Atlanta Freelance Forum.
At our November Forum meeting, we'll discuss ways to scale your business. Find out how you can take on larger projects (without it becoming your only project), and increase your income without raising your rates.
MEET OUR PRESENTER: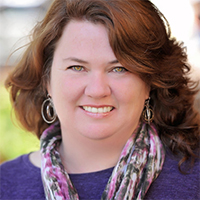 This month's presenter is Sherry Heyl. She's an award-winning marketing professional with over ten years of experience. As the founder of Amplified Concepts, she leverages her relationships with digital freelancers to deliver customized solutions for her clients. You make also know her from the Freelancer's Union Atlanta Spark.
The name of her talk:
"How to Scale Your Business and Remain Independent."

ONCE AGAIN WE'LL BE MEETING AT THE OLIVER CHAMBLEE
(in the same building as the Leasing Office).

Just north of Brookhaven and south of the Perimeter, The Oliver Chamblee is a creative living space and new Freelance Forum Sponsor. You'll love its comfy furniture and casual vibe.
It also features plenty of meeting space, free parking, and is within walking distance of the Chamblee MARTA station.
It should be a great event. Hope to see you there!
Directions:
The Oliver Chamblee is on Peachtree just north of Clairmont Road, on Chamblee Tucker, in the heart of Chamblee (follow the signs to the Leasing Office).
Admission:
Free for members. Guests pay $15. Dress: Blue jeans rule. Business attire is okay if you just came from a big meeting with a corporate client. But otherwise, relax.